Water slides and water rides are an excellent option to cool off on an extremely hot summer day! Let yourself get wet and have fun by going on these fun water slides and water bounce houses.
Water slide rentals are so enjoyable because you can go very fast and cool off very quickly. Children will line up to rent these large, brightly lit slides. Renting a water slide requires electricity and water hook-up. The hose and cord can be provided, as long as they are within 50 feet.
There are a variety of options for large and small water slides. Be sure to select one that's appropriate to the age of your youngsters and the number of guests. Many slides can accommodate 10-20 people (as long as they don't mind waiting for a while in line). Although smaller children might be apprehensive about tall slides, all our slides can accommodate 10-20 guests.
We will secure our slides with stakes or sandbags, so that they are safe and secure in mild winds.
We're confident that whatever water slide you rent from us you will be happy and want to rent again in the near future!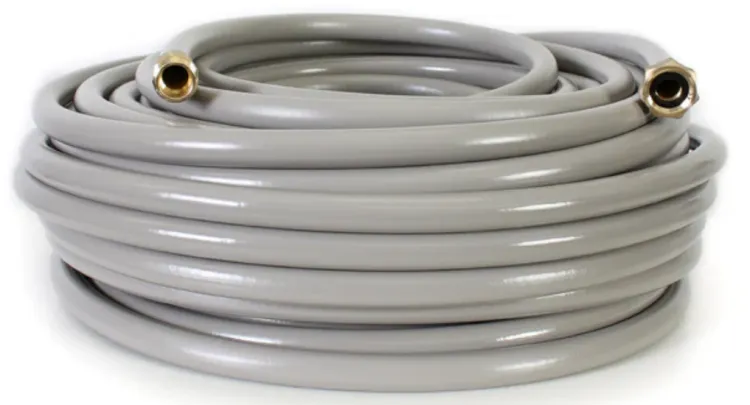 100 ft water hose
from $10.00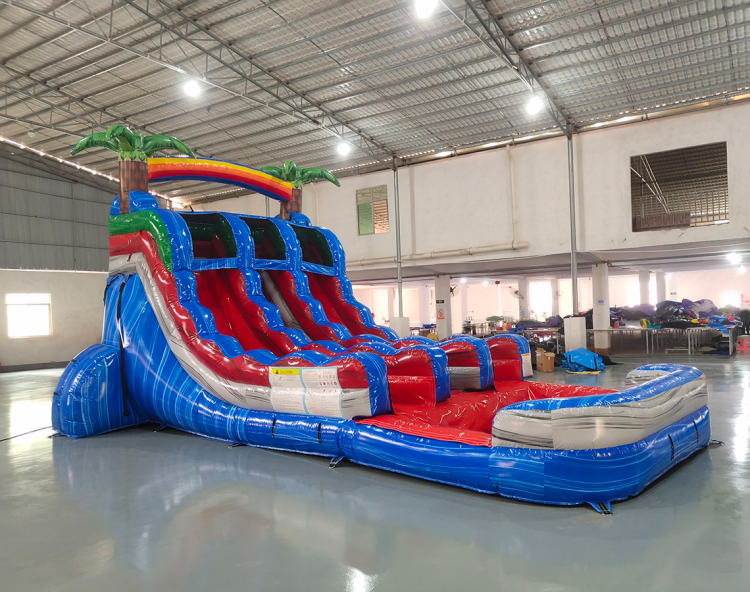 16' Baja Splash Dual Lane slide
from $269.00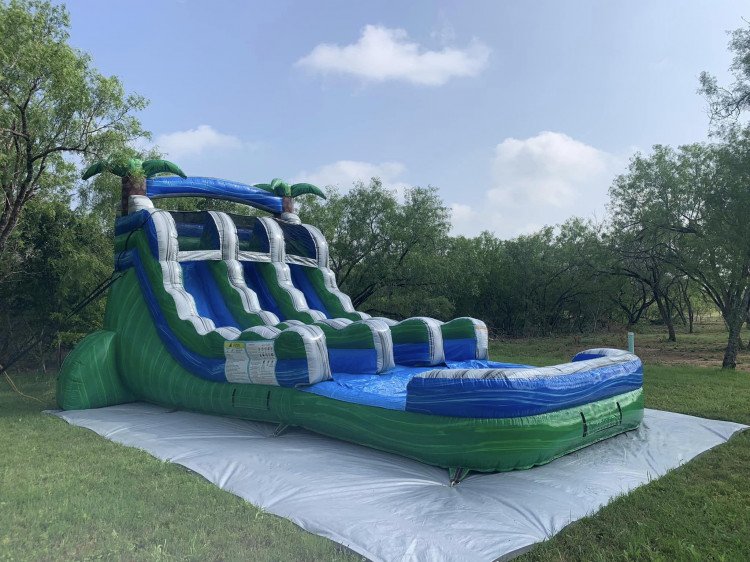 16' Green Gush Dual Lane Slide
from $269.00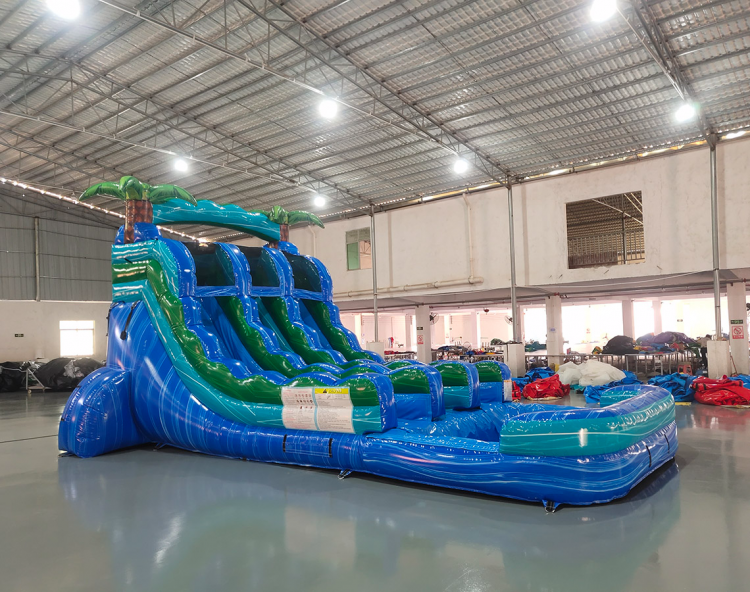 16' Island Splash Dual Lane slide
from $269.00
16' Rasta Splash single lane slide
from $239.00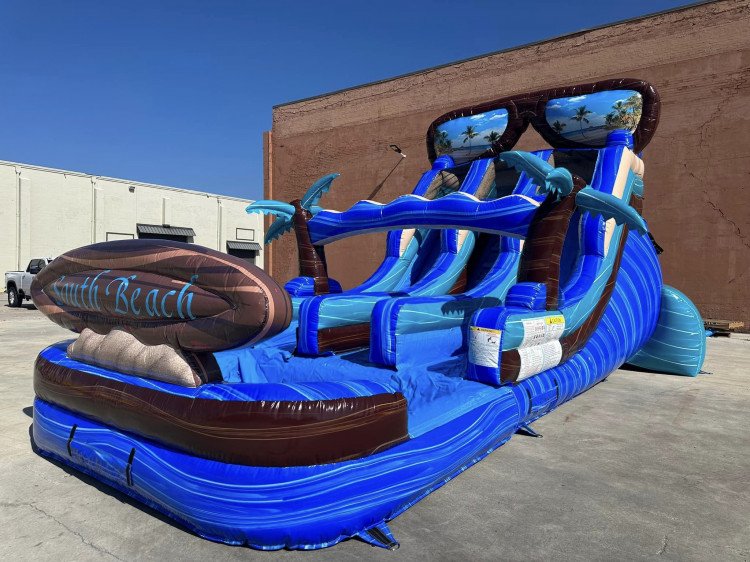 17' South Beach dual lane water slide
from $279.00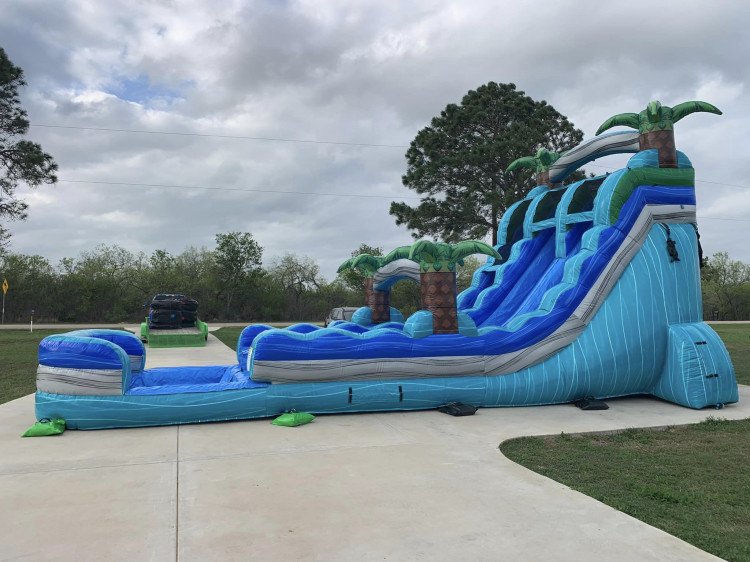 20' Bahama Blast Dual Lane Slide
from $379.00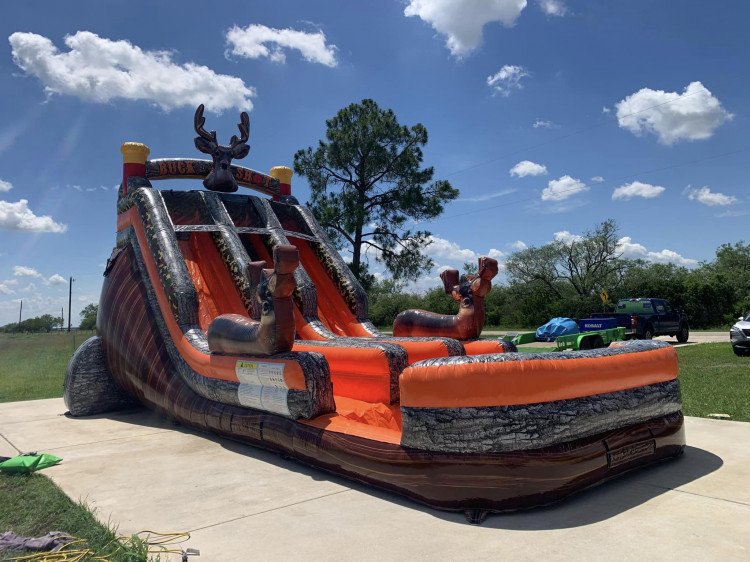 20' Buck Shot dual lane slide
from $379.00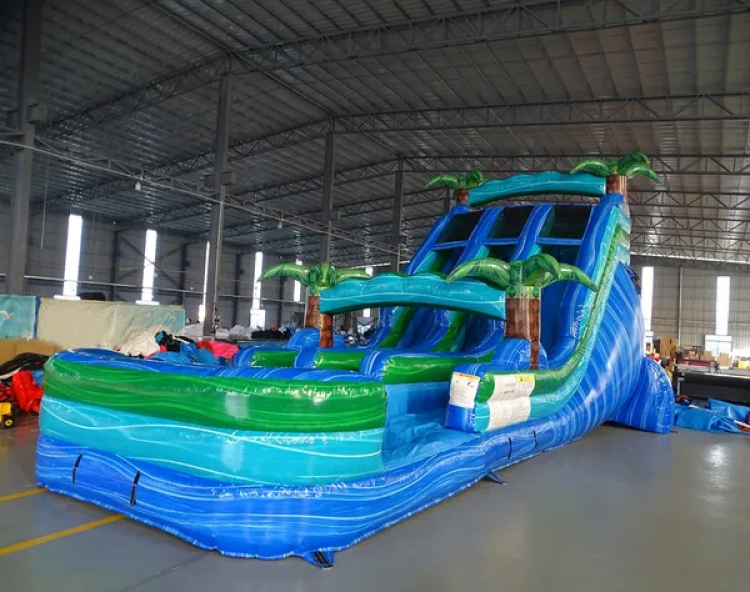 20' Island Dreams dual lane center climb slide
from $379.00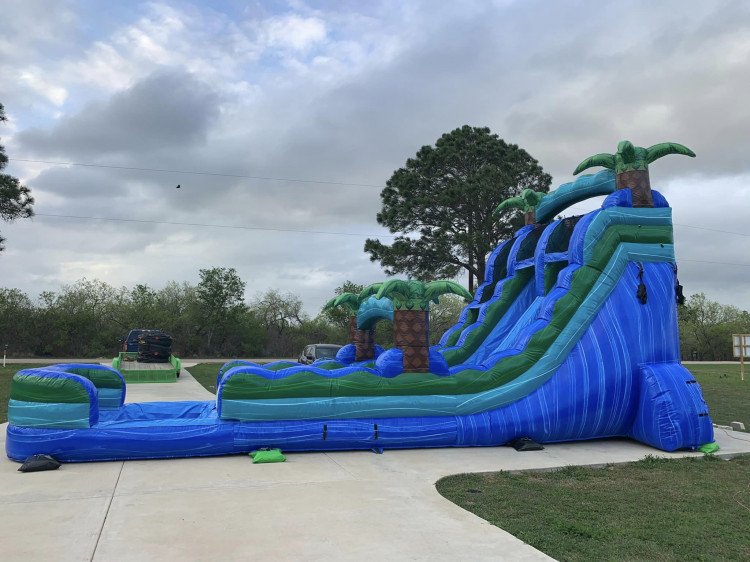 20' Island Drop Dual Lane Slide
from $379.00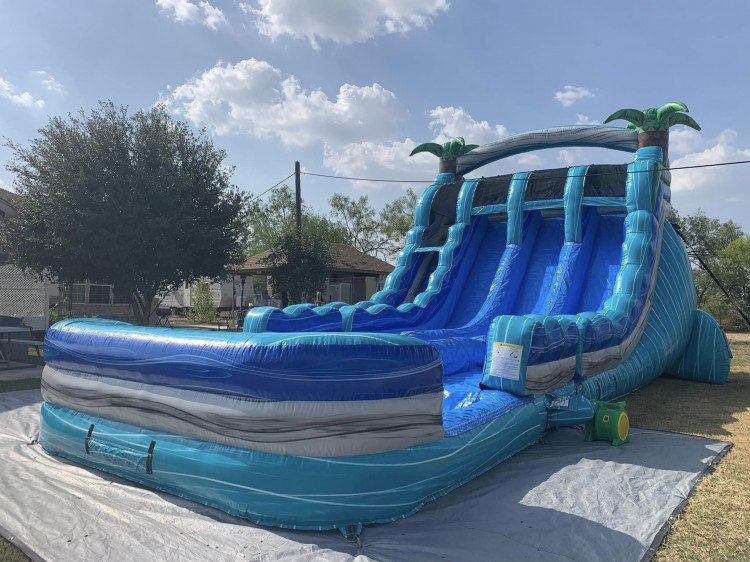 20' Ocean Blast triple lane slide
from $439.00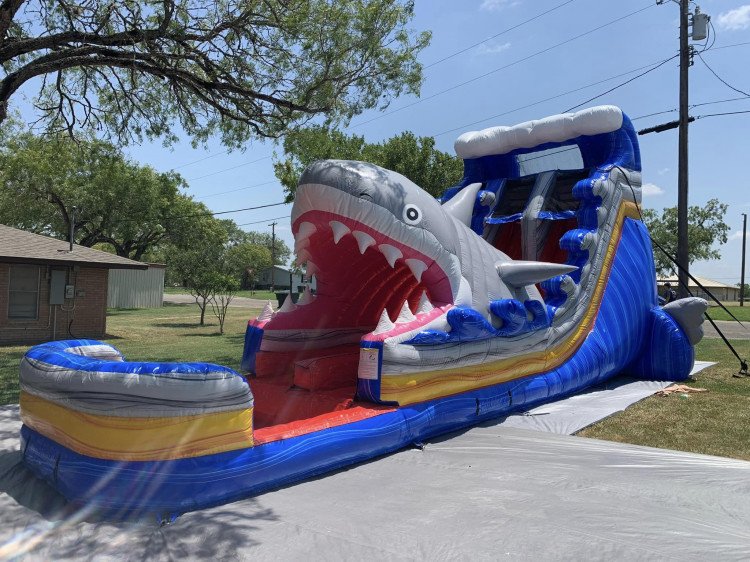 20' Shark Attack dual lane slide
from $379.00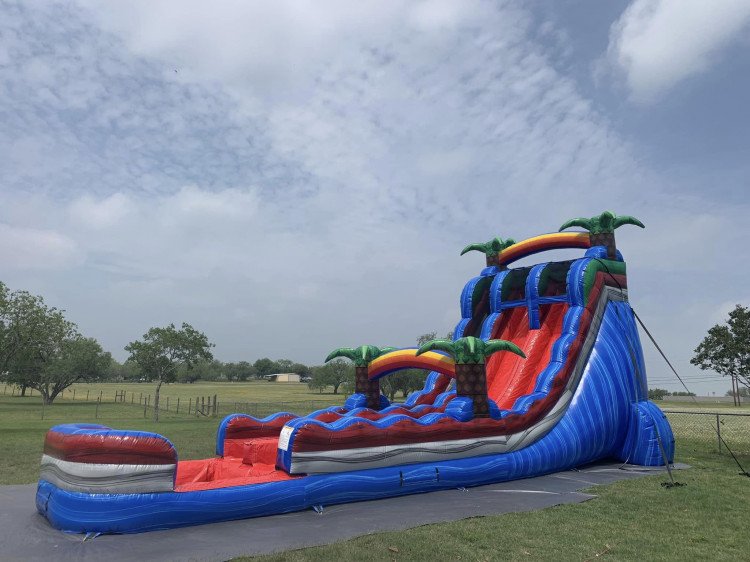 22' Baja Blast Dual Lane Slide
from $399.00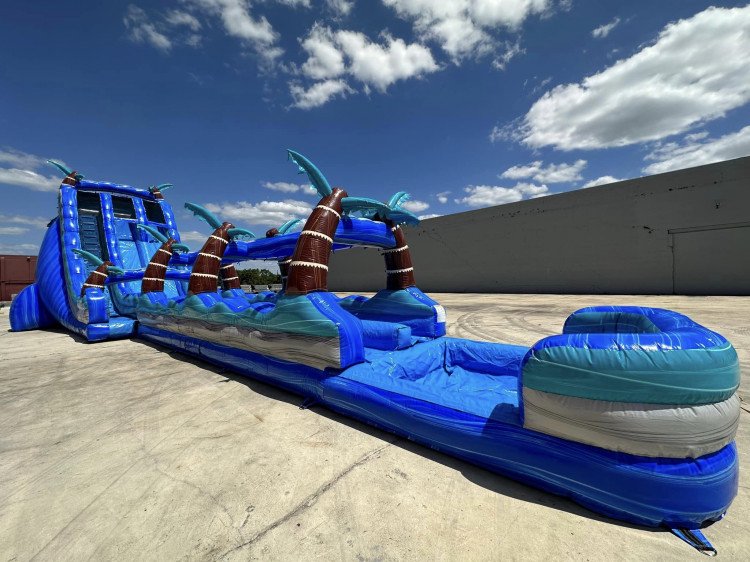 26' Cayman Crush dual lane slide
from $649.00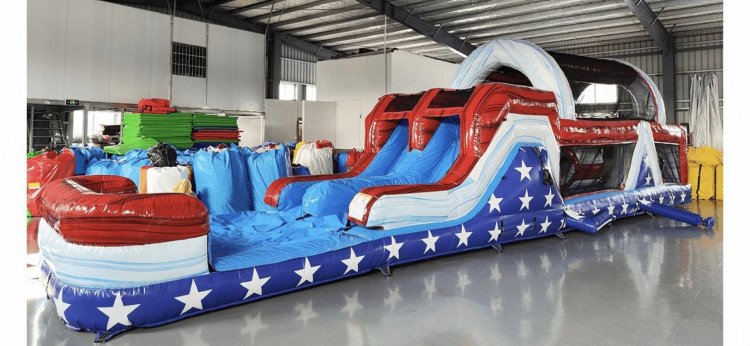 46' American Thunder obstacle course
from $349.00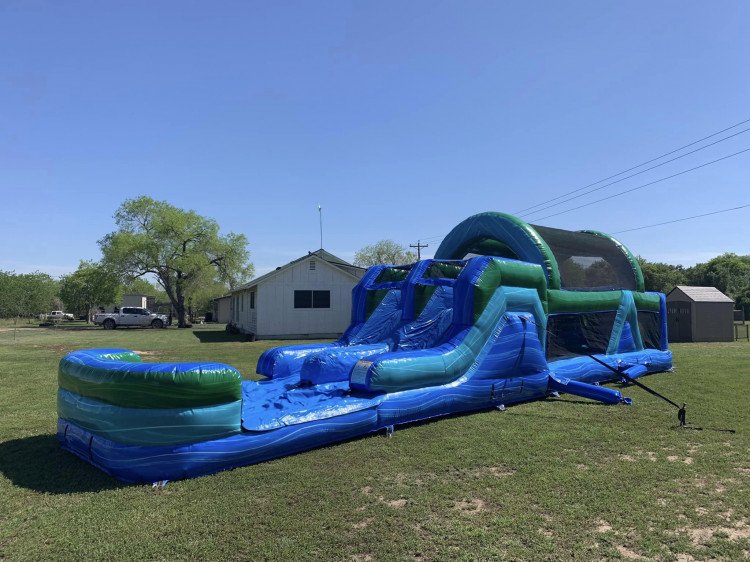 46' Island Drop Obstacle Course
from $329.00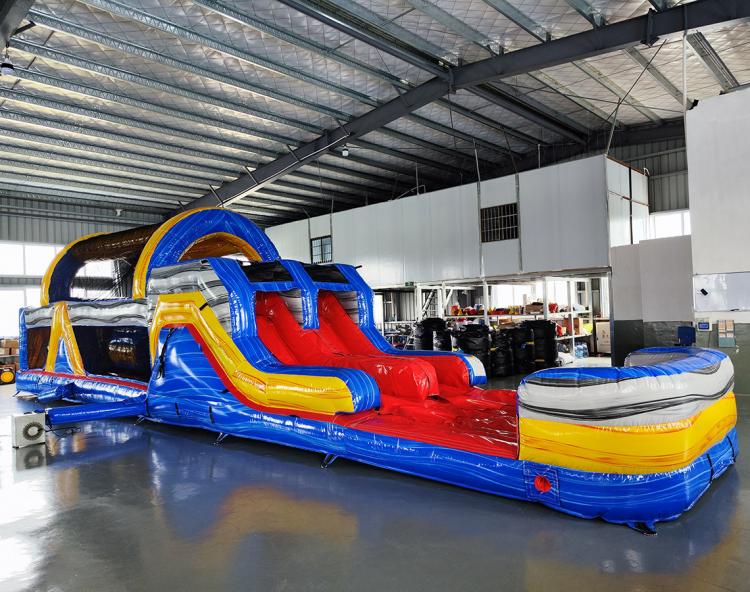 46' Rip Curl obstacle course
from $329.00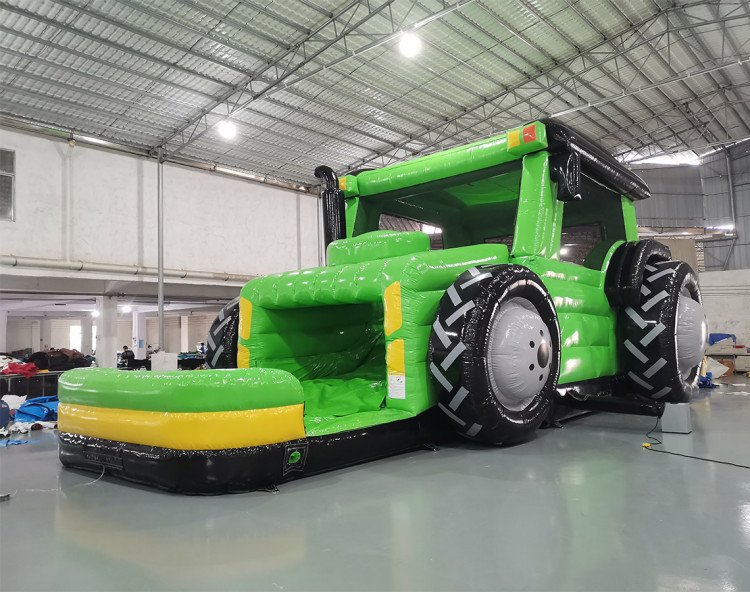 Big Green Tractor combo
from $369.00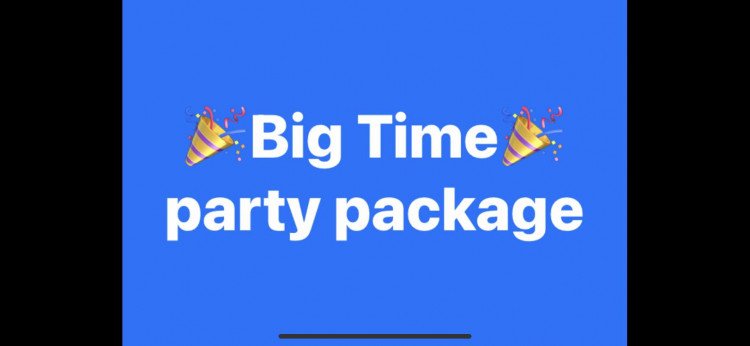 Big Time party package
from $899.00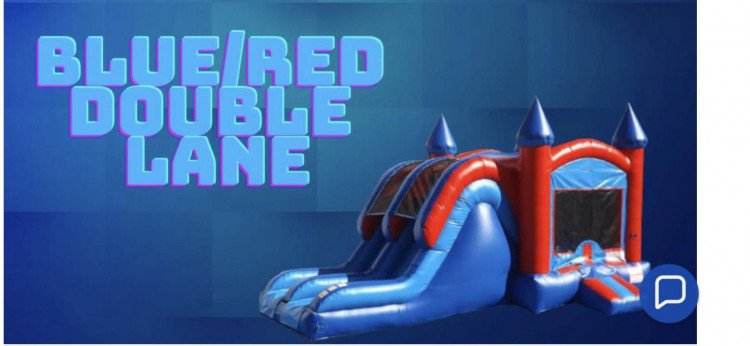 Blue/Red XL Combo
from $249.00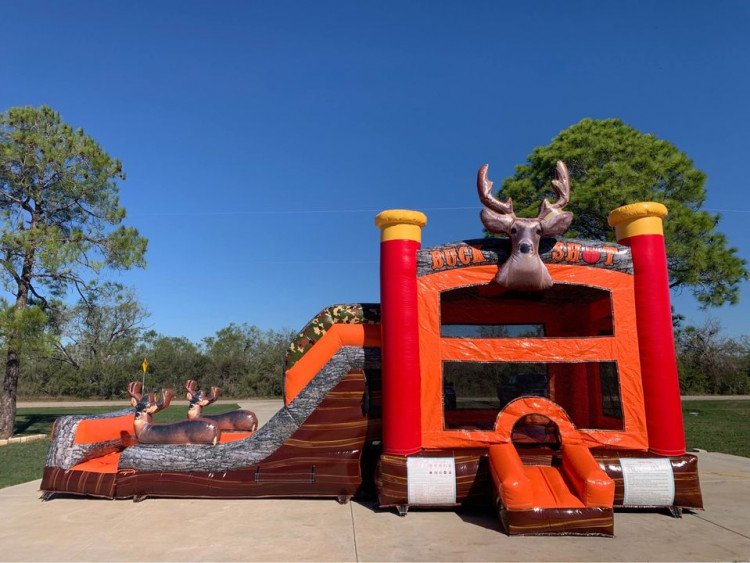 Buck Shot XL combo
from $279.00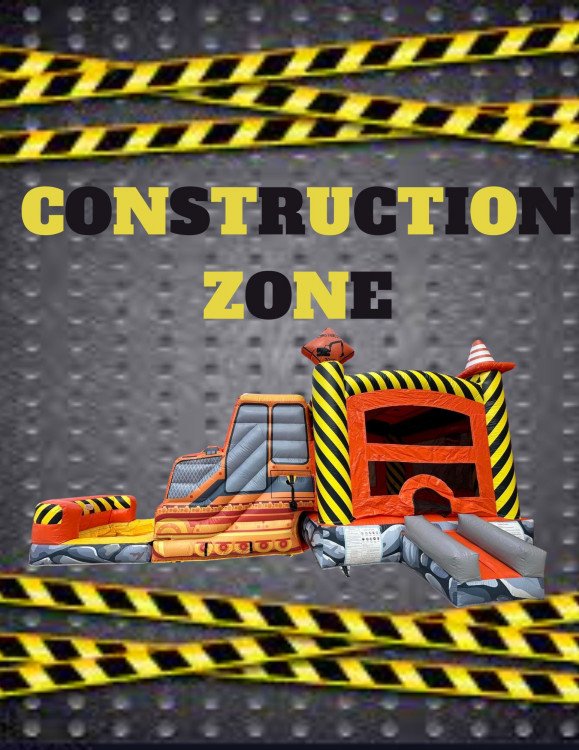 Construction Zone combo
from $229.00
Dino Dive XL Combo
from $269.00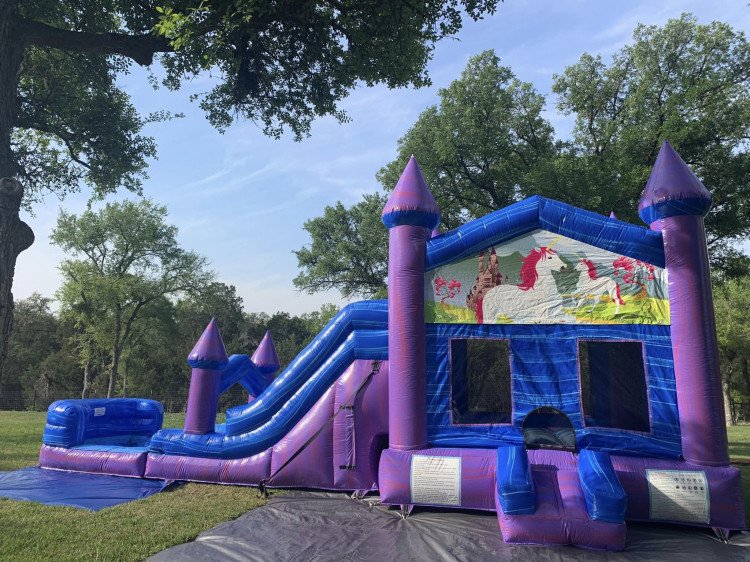 Enchanted Castle XL Combo
from $269.00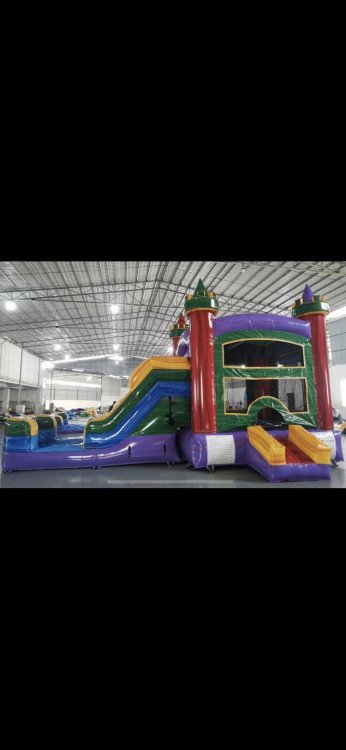 Euro Castle combo
from $189.00
Giraffe Safari Combo
from $189.00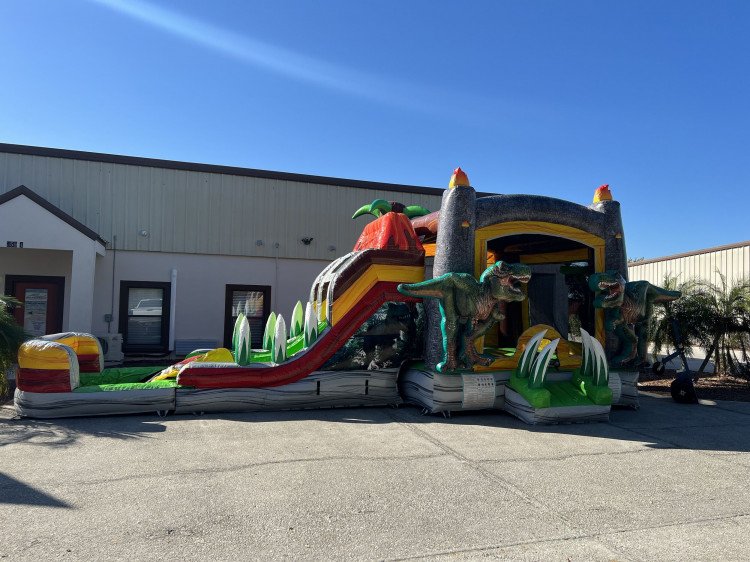 Lava Raptor XL Combo
from $269.00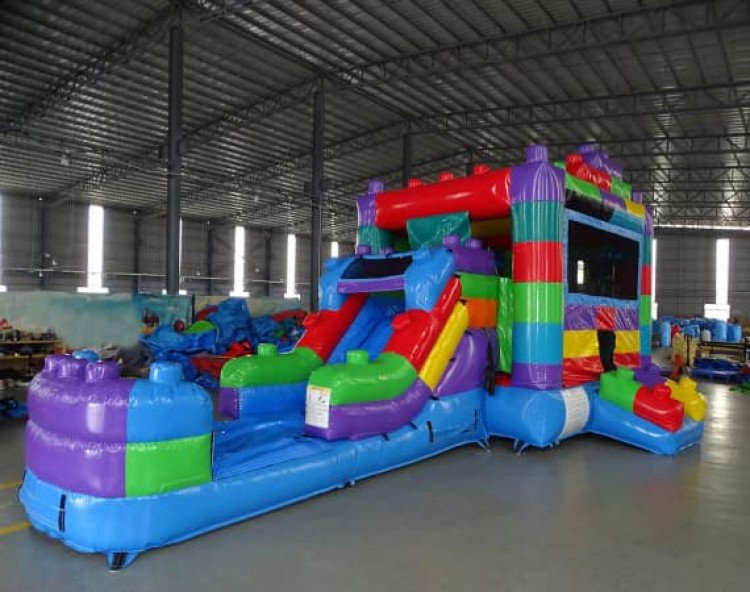 Lego Block Party combo
from $189.00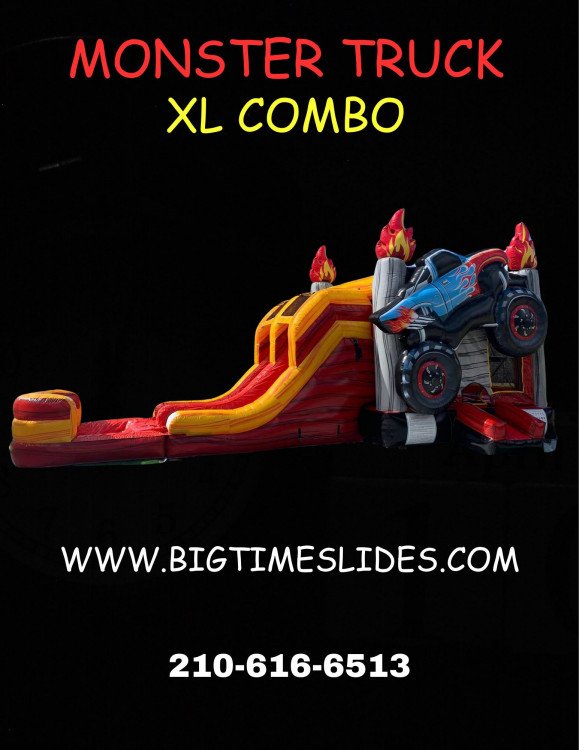 Monster Truck XL combo
from $279.00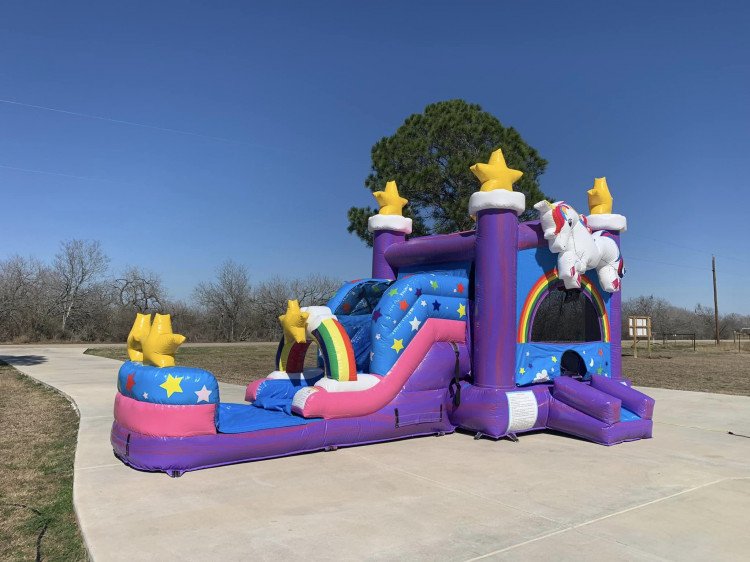 Mystic Unicorn Combo
from $219.00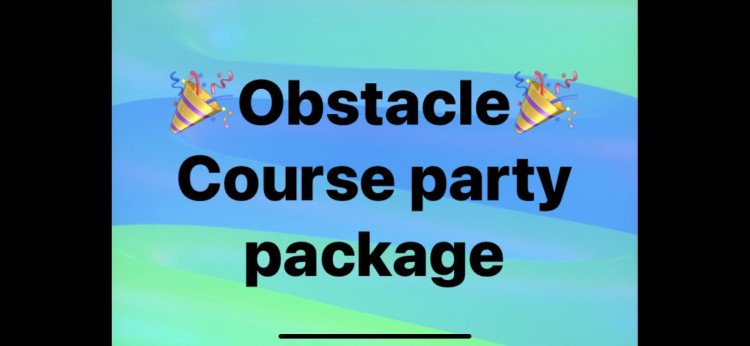 Obstacle Course party package
from $429.00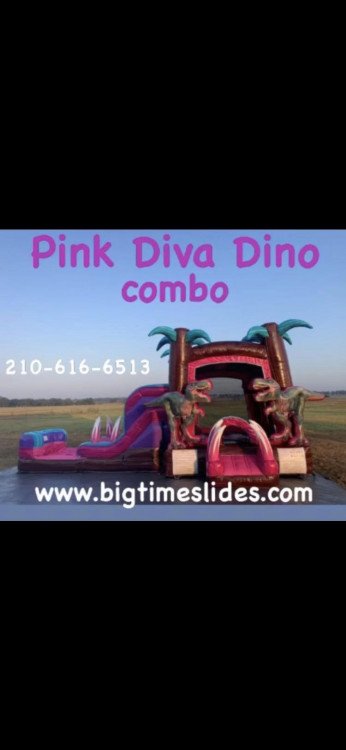 Pink Diva Dino combo
from $219.00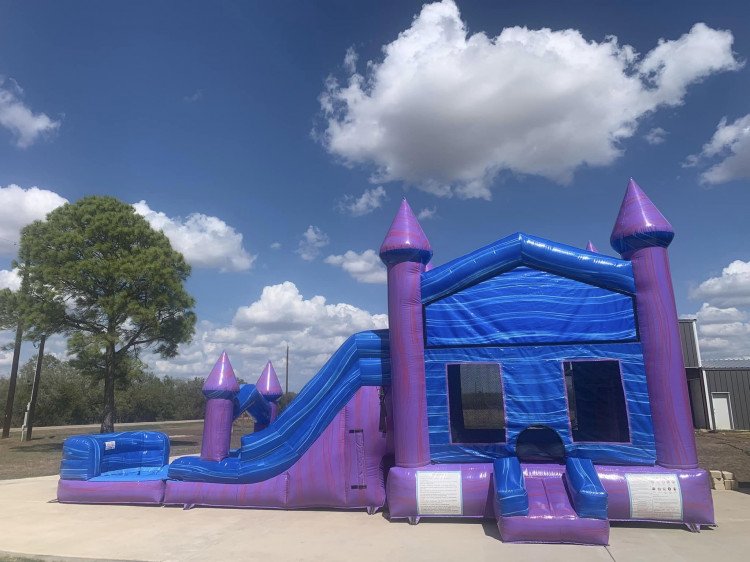 Purple Palace XL combo
from $269.00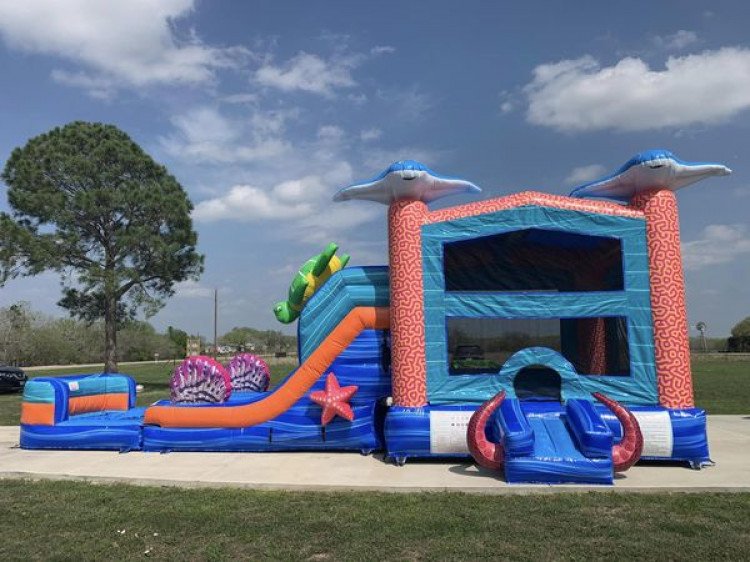 Reef Racer XL Combo
from $269.00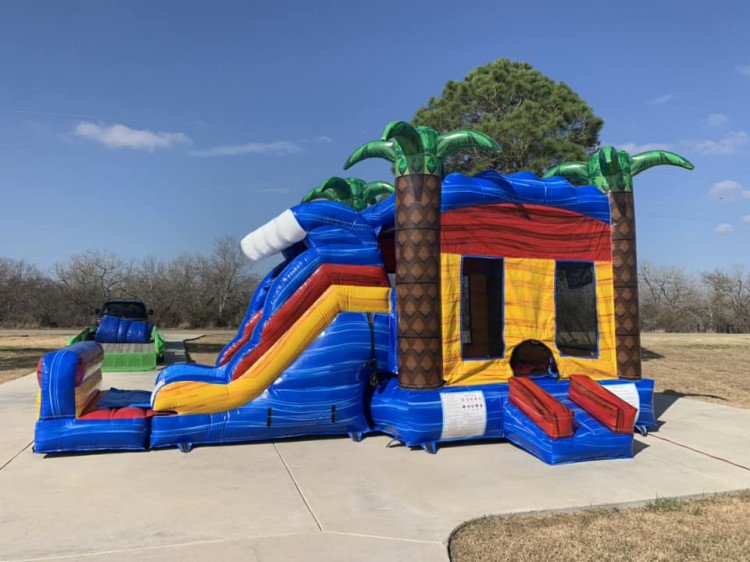 Rip Curl Combo
from $199.00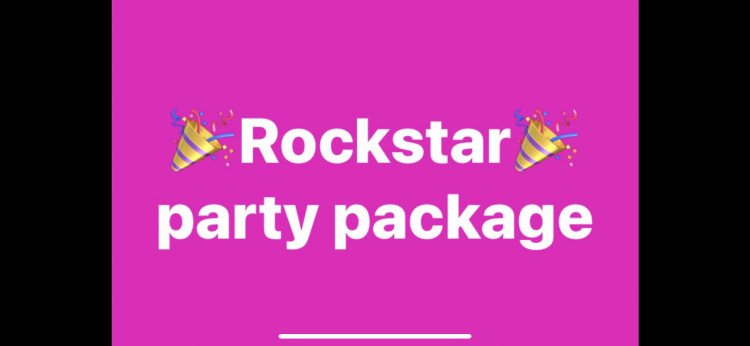 Rock Star party package
from $349.00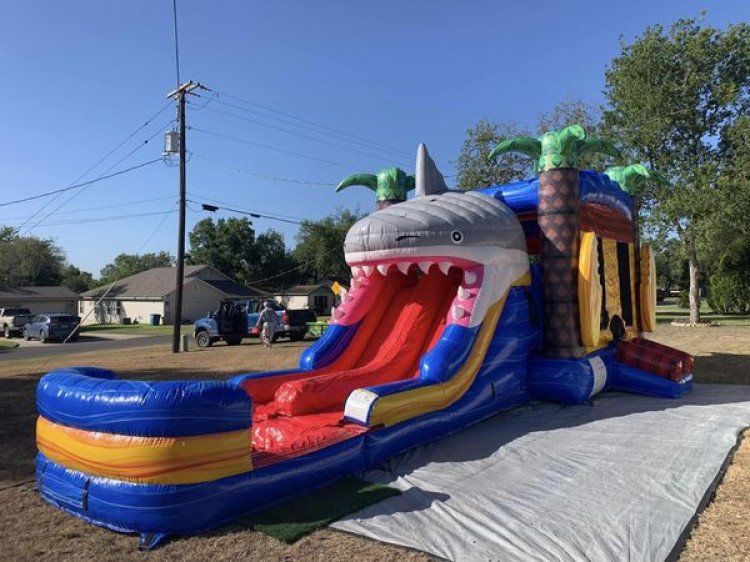 Shark Attack XL combo
from $279.00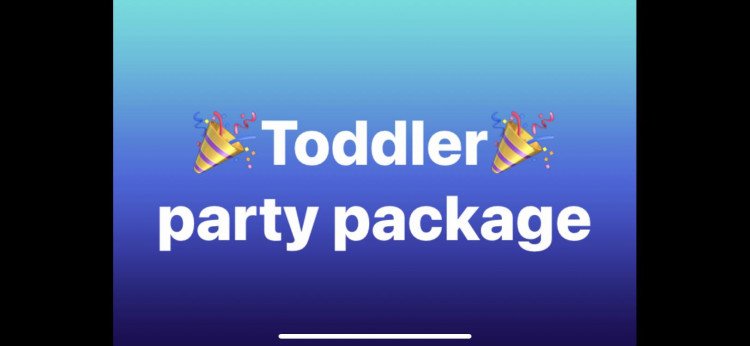 Toddler party package
from $289.00